William Tapley – Creator of the Original Decelerometer
Tapley Instrumentation, which Bowmonk purchased in 2006, can trace its roots back to a Mr William Tapley, creator of the Tapley Meter – the original and iconic decelerometer. Tapley designed many measuring devices, with his first instrument being created in the 1900's, for which he was granted patent number 21,517 in 1910 in Great Britain.
One of Tapley's products was the Tapley Gradient Meter, as this advert from March 1924 shows (image taken from Grace's Guide):
What we now recognise as the iconic Tapley Meter, used to measure a vehicle's deceleration, soon followed, with Tapley being granted a patent in the USA in 1929. An extract from his patent application is shown below (source & link to full text: United States Patent and Trademark Office):
Tapley was a constant innovator, and a later USA patent application, granted in 1938, reveals improvements to the design of his instruments to overcome magnetic interference from nearby ironwork. The patent application also refers to Tapley's original 1910 instrument (source and link to full text: United States Patent and Trademark Office):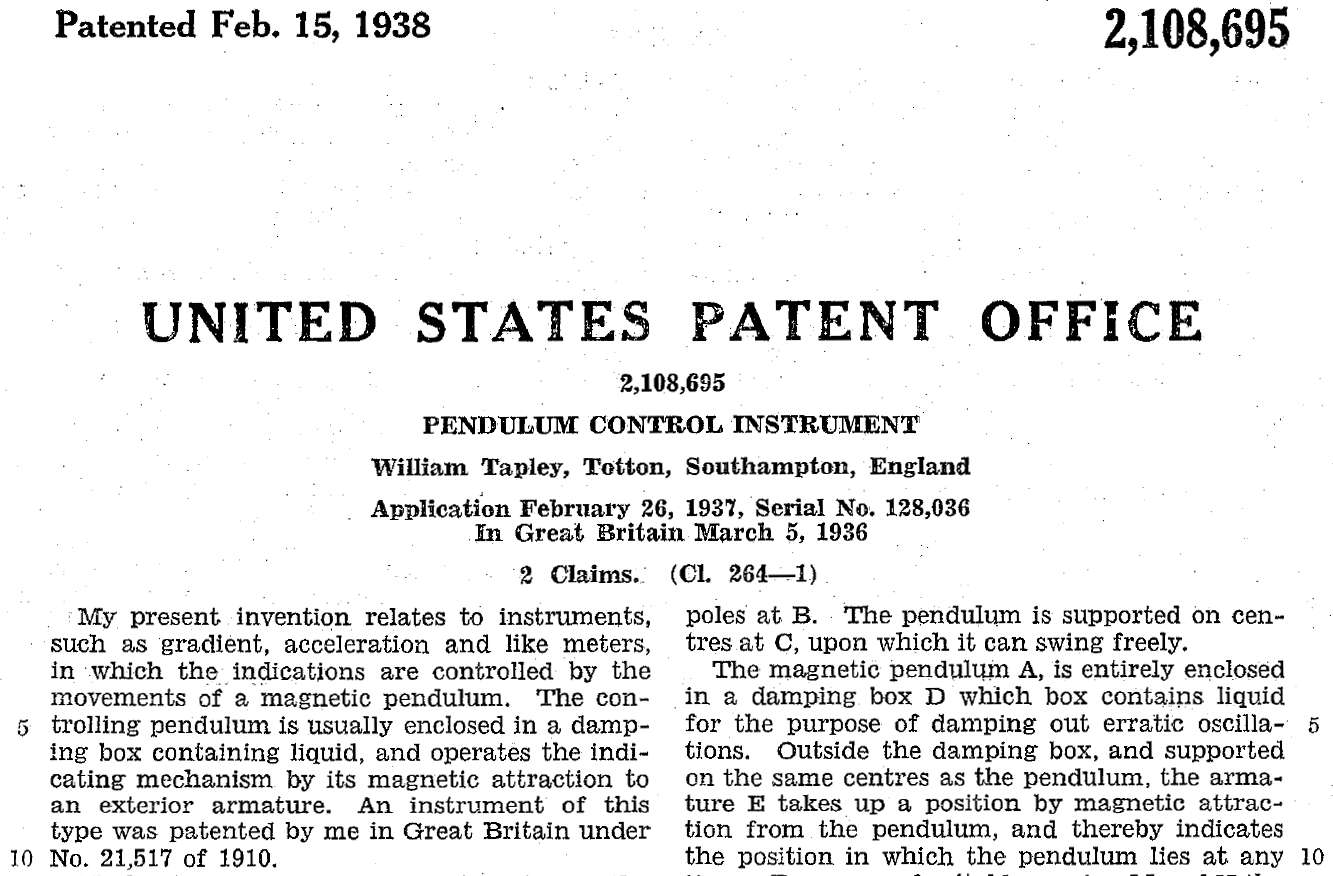 The Tapley Meter, pictured attached to a "floor block", became the worldwide standard for measuring the braking performance of road vehicles.
So synonymous was the Tapley Meter with brake testing that in the USA the act of testing a car's brakes was often referred to as a "Tapley Test". The following video from 1928 shows the introduction of the Tapley Meter by Detroit Police (the video has no sound):